Be you.
Become a guru.
Businesses need what you have to offer. Become a virtual assistant and build a flexible and rewarding career with our support every step of the way.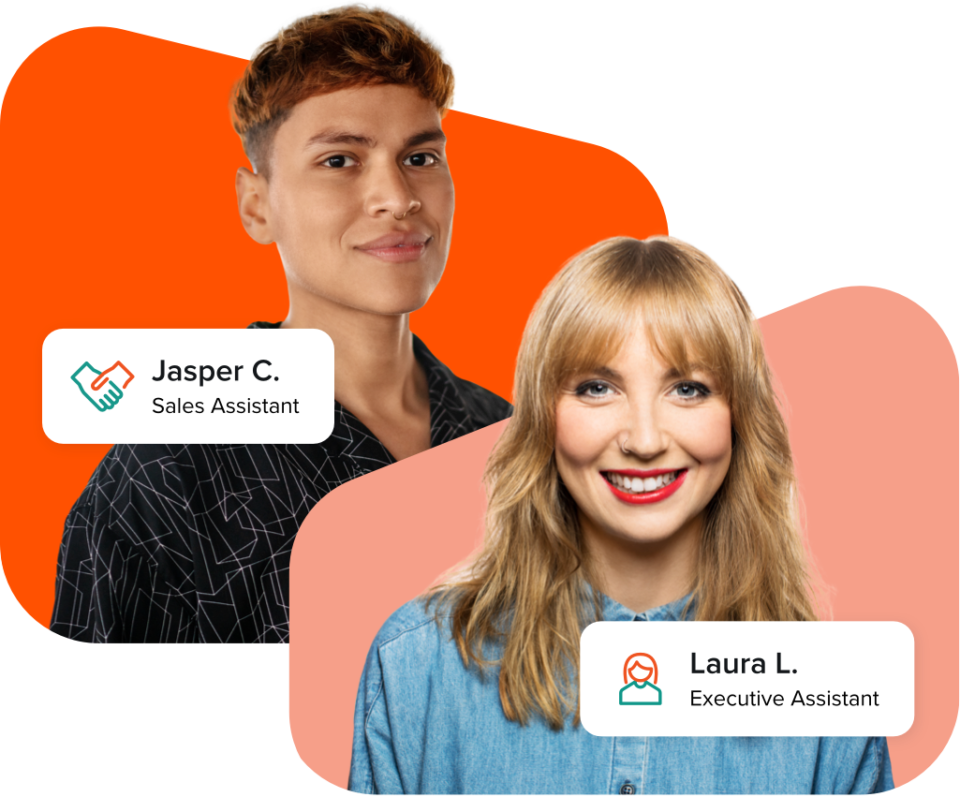 Set your own remote work hours
Work with unique clients across industries
Increase your earning potential
Join an inclusive and supportive community
Empowering single parents: Crystal's journey with Virtual Gurus
I've never worked somewhere that I can show up as my authentic self each day. It's so refreshing to be able to come to work as you are.
Crystal
Social Media and Marketing Asssistant, Virtual Gurus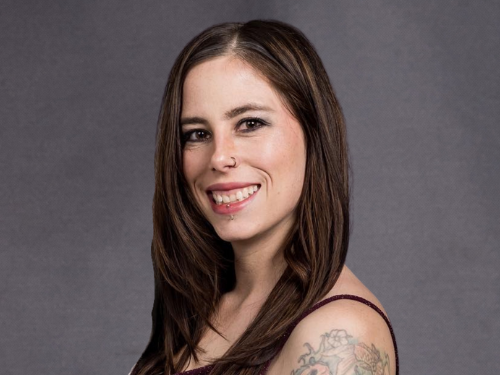 You are capable of more than you think
Build the career you've always wanted. 
There's no better time than now.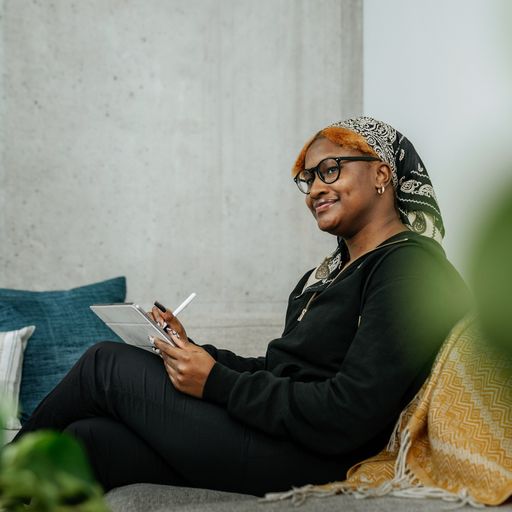 Guru [goo-roo]: a skilled virtual assistant passionate about helping their clients succeed
With the right mix of skills, experience and passion, you can join our growing team of virtual assistants. Here's what we're looking for:
You're based in Canada or the U.S. and have reliable internet and a quiet home office setup.
You're passionate about building a career as a virtual assistant. This is more than a stopgap; you're in it for the long haul.
You have excellent communication skills, and you speak and write in English at a native level.
You have outstanding organization and time management skills.
You are observant and often anticipate the needs of others.
You are naturally tech-savvy.
You're friendly and patient. You pride yourself on delivering high-quality customer service.
Think you've got
what it takes?
4 steps to become a virtual assistant
Complete the online application form (15-20 minutes).
If your application is approved, you will be asked to complete one or more skills assessment, (30-60 minutes each).
If selected, you will be invited to an onboarding session where you will become part of our active talent pool (1.5 hours).
Once active, our Client Success team will vet your experience against open opportunities and identify the best match for your first client.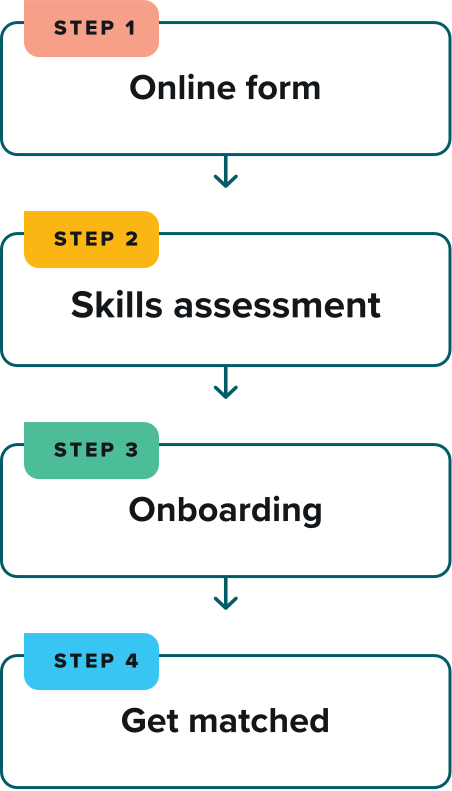 You don't have to go it alone
Think of Virtual Gurus as a connector. We connect you with clients, support, resources and other virtual assistants to ensure you have everything you need to succeed.
Connect with a diverse group of individuals from various backgrounds.
Attend Lunch & Learns led by fellow virtual assistants or guest speakers.
Participate in virtual coffee chats to connect with other virtual assistants, discuss wins and problem-solve roadblocks.
Access perks and offers from organizations within our growing partner network.
Join the Virtual Gurus
community today
Guru Mentorship
Get advice and guidance from your Mentor, an experienced VA who has been where you are
Get valuable tips and advice for building your client list, managing your workload, how to upskill and more
Schedule check-ins with your Mentor as often as you need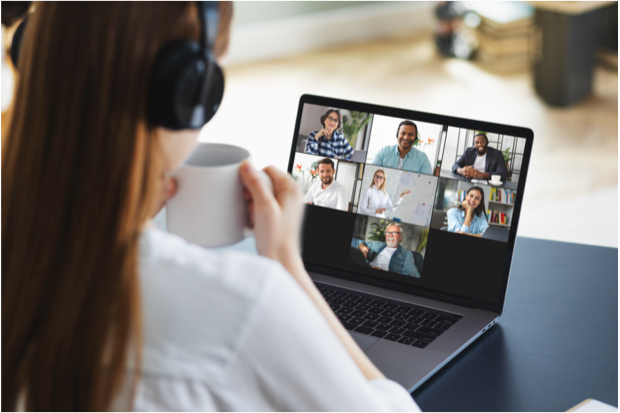 Upskill with the Virtual Gurus Academy
The Virtual Gurus Academy is North America's largest virtual assistant training platform. It provides a continuous learning opportunity for thousands of virtual assistants who want to expand their skills and earning potential through courses led by industry leaders and expert instructors.
Your next career move
starts here
Discover courses like…
Advanced Canva and 
Graphic Design
How to be an outstanding Executive Assistant to a CEO
Grammar for Business Writing
And many, many more!
I love the fact that Virtual Gurus gives us a unique opportunity to balance work/home life. The work dynamic allows me to work from home, to work only on tasks that I enjoy doing the most, and independently! The VA community is an amazing, supportive experience to have.
Working at VG allows you to set your own hours. I am a single Mom to my son, and having the flexibility with hours and working from home has helped me be more involved and present in his activities as well. The work/home life balance is much more productive for me, fewer interruptions, and I love working independently. I feel I am right where I need to be!
Frequently asked questions
Do I need to manage client invoices and billing?
No, we handle that for you! Just record your hours in our project management system and we'll manage your payments on a semi-monthly basis.
Is there a time commitment requirement?
No, there is no time commitment requirement; however, most of our clients are looking for daytime availability. To increase the likelihood of finding the right client(s), we suggest you provide at least 40 hours of availability per month.
How long will it take to get my first client?
It depends on the current demand of our clients and your skill set, availability, experience, program/software experience, etc. Individuals are matched as quickly as within the first week but the process can take up to 6 weeks.
Is work guaranteed?
While we can't guarantee a specific number of hours or clients, our team works hard to match you with clients. We aim to provide your first client match within a month of becoming an active virtual assistant.
How do vacations and time off work?
As long as you communicate your request ahead of time (minimum of 2 weeks), you and the client can determine if they will be needing additional support while you are away.
Are virtual assistants employees of Virtual Gurus?
No, you are a subcontractor and will need to sign an agreement. This means you're responsible for your own equipment and paying your taxes.
How long does the application and onboarding process take?
It can take as little as one week or up to a month. It's partially dependent on your responsiveness and level of engagement!
How much do virtual assistants get paid?
Compensation varies depending on your tenure with Virtual Gurus, your clients and other factors.
What is the most important skill set a VA should have?
Communication is key! You will be working remotely and exceptional communication skills will be critical to your success.